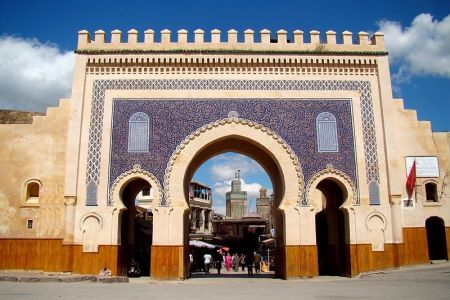 Bab Boujloud
Distance from Riad Sabah Hotel: 300 m - 3 minutes walking distance
The monumental Bab Boujloud Gate or Blue Gate is the main entrance of the medina. Built at the beginning of the 20th century (1913), the gate attracts attention by its tile work ornamentations which are blue on the exterior facade and green on the interior.
Next to the gate, visitors can discover the ancient water distributor, the masterpiece of the medina's water supply network.