The place where you can feel the wealth of a city full of culture and history
The riad offers 12 rooms and suites, all with modern comfort but with the spirit of the past: traditional tiles on the floor (the famous moroccan "zelliges") and tadelakt on the bathroom walls.
The swimming pool, the hammam and the amazing panoramic views on the ancient medina from the terrace make the hotel a unique place. Furniture and decorations, unlike in many riads in Fez, have been purposely choosen in a simple, even spare, sleek style in order to highlight local craftmen work.
Stay with us! Experience all of Fez, old and new town and just outside the heavy cedar door of the riad.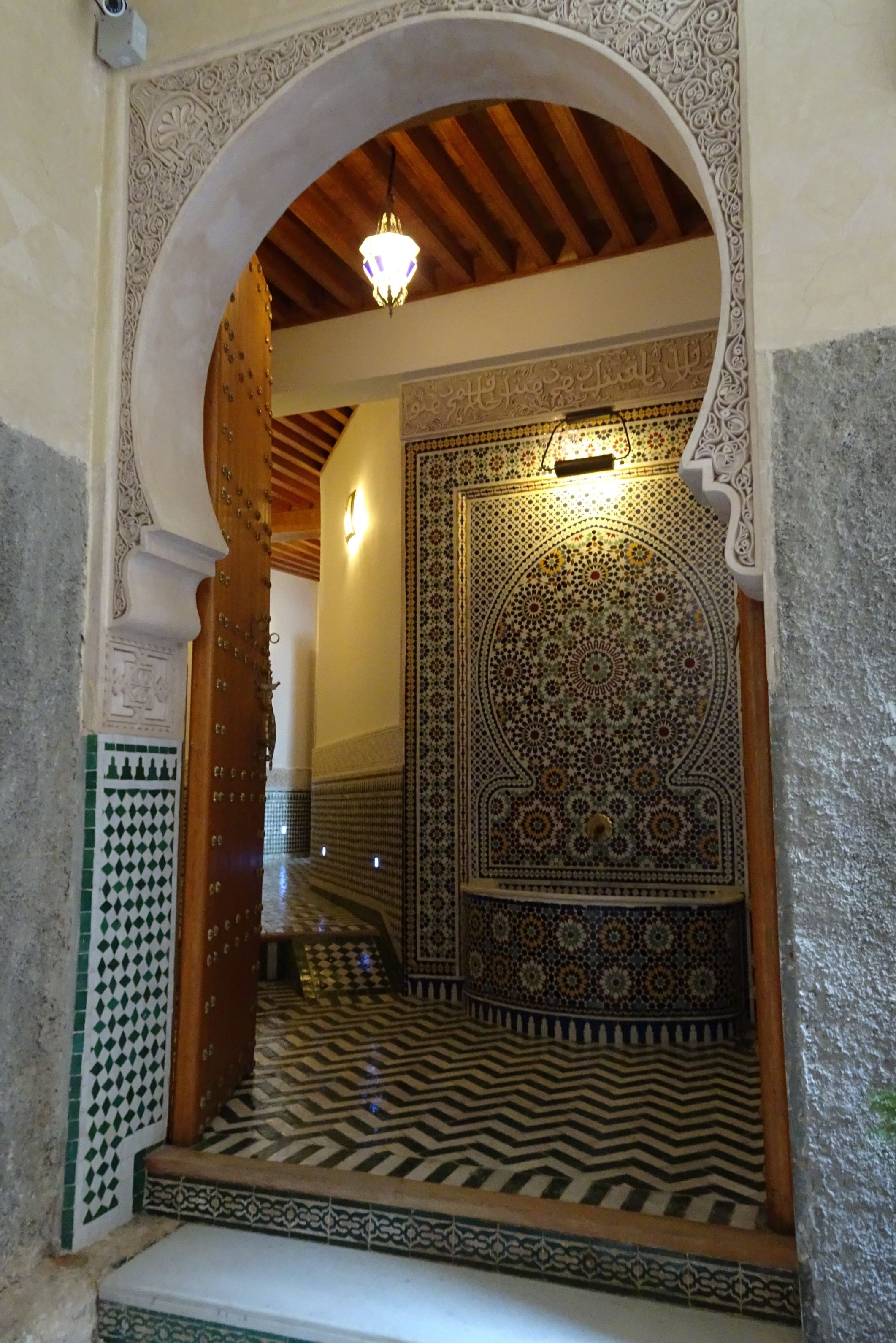 It's not just a lounge, it's a place to live
In Morocco, we like to be together, sitting and drinking a mint tea or a cup of coffee. In Riad Sabah, like in every typical riad, there are two common places where you can sit and relax : in the "bakhtal" along the swimming pool and in the "bouh" inside of the restaurant at the front of the fire place. And of course at the terrace.
"We use any opportunity
to get together
with our friends and family."
We would be glad if you join us in our living room to exchange with us, learn about our culture and also for us, learn about yours, so that after a while, you feel like home.
Our desire is that our riad will be yours, far from home. We designed our lounge so that it becomes your living room where you can chat, surf, read books from the library at the fireplace, watch tv while enjoying mint tea with all typical moroccan cookies and meet with your new friends who will look after you from the first until the last minute of your stay in the riad. While feeling our legendary hospitality, give us the opportunity to make your journey unique.